Повезло с невестой
Приведен и прокомментирован рассказ Майкла Мура об одном счастливом исходе после пищевого отравления. Утром 11 сентября отравившийся работник благодаря невесте не смог добраться до офиса.
одному парню, который работал в офисе на одном из самых высоких этажей Международного Торгового Центра. Оказывается, можно рассказать с юмором о печальном событии. В книге Майкла Мура есть такой рассказ:
I love listening to people's stories about where they were and what they were doing on the morning of 9/11, especially the stories from the ones who, through luck or fate, were allowed to live. For instance, there's this guy who had just returned the day before from his honeymoon. That night, on September 10, his new bride thought she'd make him her special homemade burrito. The burrito was horrible, like eating tar stripped off the center line of the Major Deegan expressway. But love ignores all of that and what counts is the gesture, not the digestion. He told her how grateful he was and how much he loved her. And he asked for another.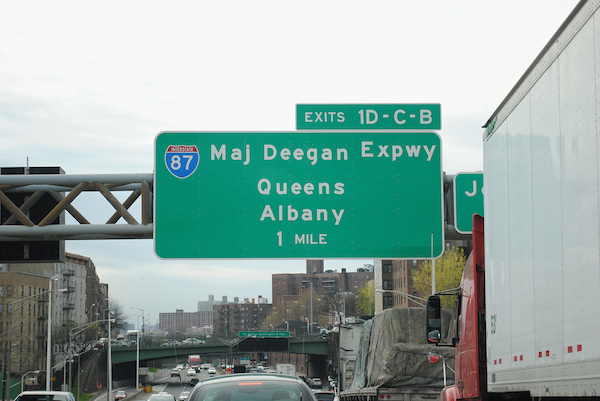 The next morning, September 11, 2001, he's on the subway from Brooklyn to his job on one of the top floors of the World Trade Center. The subway might have been heading to Manhattan, but the burrito was heading south, and I don't mean the Jersey shore. He starts to get sick, real sick, and decides to get off just one stop before the World Trade Center. He runs up the subway stairs in a desperate search for facilities. But this is New York and that was not to be. And thus, on the corner of Park Row and Broadway, he became a poster boy for Depends. 
Embarrassed and humiliated—but feeling much better!—he flagged down a gypsy cab and offered him a hundred dollars to take him home ($9 for the ride, and $91 toward the price of a new car). 
When the man got home, he ran inside to take a shower and he put on a new set of clothes so he could get back to Manhattan. Coming out of the shower he flipped on the TV and, as he stood there, he watched the plane slam right into the floor where he worked, where he would have been right now had his loving wife not made him that wonderful—that absolutely perfectly incredible amazing . . . He broke down and began to cry.
В этом рассказе нет ничего такого, что можно обсуждать. Но в нем есть то, что полезно запомнить.
Например: "Gypsy cab" - a taxicab that is licensed only to pick up passengers on call by telephone but often illegally cruises for passengers on the street. Никакого отношения этот термин к цыганам не имеет.
Идиома "to flag down" означает «дать сигнал кому-либо, что он остановился». В нашем случае это нелегально курсирующее по Нью-Йорку такси, но можно остановить и полицейскую машину:
When we ran out of gas, we flagged the police officer down to ask for help.
Более понятный для всех пример: "The police were flagging down all cars".
Слово "tar" в данном случае – «асфальт» (может быть и просто «смола»). Подарок невесты имел похожий вкус…
"To get South" – скорее всего, идиома, рожденная Майклом Муром, но ведь всем понятно, что подарок невесты стремился покинуть организм счастливого супруга. Вернее, не всем, но уж точно тем, кто успел ознакомиться с брендом Depends в модуле "Dependable expendables":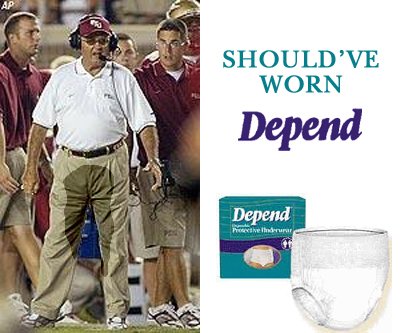 Немного об авторе этой книги: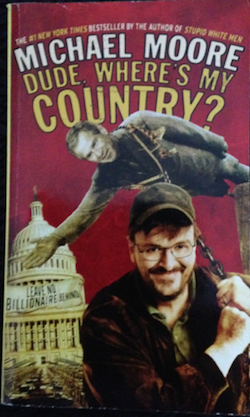 Майкл Мур, безусловно, талантливый и смелый человек, который с отличным чувством юмора критикует американскую политическую систему. Он жестко критиковал Дж. Буша, особенно в фильме "Fargeheit 9/11". Майкл Мур стал в моих глазах чем-то необходимым для того, чтобы о нем обязательно рассказывать подробно всем, кто изучает английский и западную цивилизацию в целом. Ту цивилизацию, которую он критикует. Цивилизацию, которая позволяет ему делиться плодами своего таланта, не опасаясь за свободу и жизнь. Поэтому мы когда-нибудь вернемся к этой противоречивой фигуре и рассмотрим ее подробнее.

В заключение приведу введение в книгу "Dude, where is my country?". Разбирайтесь сами – это не формат блога. Предупреждаю, что это очень жесткий сарказм (для того, чтобы вы не прекратили сразу прослушивание фрагмента). Formica (-айка) – это просто пластик, точнее, один из самых распространенных его брендов. "Lucky draw" – лотерея.
APPROVED. 

This book has been approved by the Department of Homeland Security. It contains no seditious acts or acts of treason. Each word has been examined and analyzed by a team of terrorism experts to insure that it gives neither aid nor comfort to The Enemy. This book reveals no state secrets nor does it make public any classified documents that may cause embarrassment to the United States of America or its commander in chief. No hidden messages to terrorists are contained within. This is a good Christian book, written by a patriotic American who knows that we will crush him should he ever step out of line. If you have purchased this book we are required to notify you per Section 29A of the USA Patriot Act that your name has now been entered into a database of potential suspects should the need to declare martial law ever arise, which we are sure will never happen. Being on this list of names also qualifies you for the grand prize drawing where ten lucky winners will receive all new Formica kitchen counters, compliments of Kitchen Magic. If you are indeed a bonified terrorist and have purchased this copy in a bookstore, or obtained it at a library in the hopes of using the information embedded on these pages, rest assured that we already know who you are. This page you are fingering right now is made of a top-secret linen paper that registers an automatic fingerprint and beams it to our central command in Kissimmee, Florida. Do not attempt to tear this page out of the book—IT IS TOO LATE. Do not attempt to run because we've got a lock on you right now, you dirty no good evildoer . . . FREEZE! DROP THE BOOK! HANDS IN THE AIR! YOU HAVE A RIGHT TO . . . SCREW IT! YOU DON'T HAVE ANY RIGHTS!! YOU NO LONGER EXIST! AND TO THINK IF YOU HAD ONLY APPRECIATED OUR WAY OF LIFE YOU COULD HAVE HAD YOUR OWN STAIN-RESISTANT FORMICA COUNTERS!